With many businesses opening back up, pets are getting to spend more time alone again. That may mean you their people are back to the in-person job, or, at the very least, their people are now busier with their work from home schedule. While they very well may be ready for a break from you, keep in mind: they have had some constant companionship for over a year now in many cases.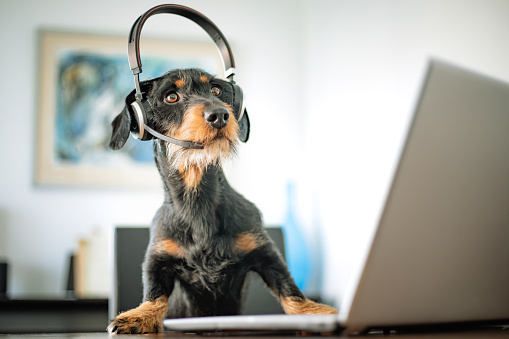 GOING BACK TO THE OFFICE
If you are headed back into the office, keep in mind your pet will be alone in the home again. For some pets, they have grown quite attached to you and your routine, so where possible, try to keep things as consistent as possible, such as when to get up, go to bed, eat in the morning and eating in the evening. If you had walks throughout the day, and that is now a no-go because, well, you aren't home, consider using dog walkers. This service will keep your pup active and walking during the day, even if you aren't the one with them!
FULL TIME WORK FROM HOME
Many companies are now allowing employees to work from home, either full or part time. So, while working from home is great for avoiding commuting, parking headaches, traffic, etc., you still have a job to focus on and that can at times meaning busy days with no breaks for lunch or, yep, you guessed it, walking the pup. On those days when you are home but just cannot get away from the meetings, emails, and deadlines, consider using a dog walker. This will take some stress off your plate and get your pup the outside exercise they need to have had a full, well rounded day. Trust us, they'll thank you!
So, whatever your situation, whether you are happy to be back in the office or you have a newly busy schedule and are working from home, a dog walking service can help fill the gaps in those times when the pup needs to stretch its legs! If you live in the Fort Collins or Windsor, Colorado areas, Hustlin Hounds is ready to help you and your pup make the back-to-work transition.